Take the SLC IELTS Practice Tests and find out what you will score in the IELTS Test.
Written by experienced test writers.
Marked by trained IELTS examiners.
Get your results within 1 week.
Why take a Practice Test?
SLC works with hundreds of IELTS candidates every year, preparing them to achieve their best score in the international IELTS Test. We know how important it is for you to know your current level, so you can:
See where your strengths and weaknesses are.
Create a study plan so you can achieve the score you need.
Accurately predict the score you will achieve in an official Test
Academic IELTS
The SLC IELTS Practice Tests are for the Academic version of the IELTS Tests. You need this if you want to study in an English-speaking university, or if you want to meet the requirements set by professional bodies such as the General Medical Council (GMC) or the Nursing and Midwifery Council (NMC) in the UK.
How it works
Listening, Reading and Writing Papers
You received a login to the SLC online IELTS Practice Tests.
You complete the papers online. They are timed, and replicate what you need to do in the official test.
The Listening and Reading papers are marked automatically.
The Writing Paper is marked by a trained examiner.
You receive a full breakdown of your scores. You can see the criteria the examiner uses and how you scored in them. See an example here.
Speaking Test
You receive an invitation to schedule your Speaking Test, where you can book a time and day that suits you. You will need 15 minutes.
You receive confirmation and full instructions, so you know what to do and what to expect.
Your examiner will contact you at the time of the interview and conduct your Test.
You receive a full breakdown of your score. You can see the criteria the examiner uses and how you scored in them. See an example here.
Book an IELTS Practice Test today
Choose from the following options.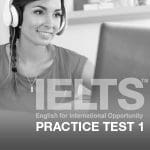 SLC IELTS Practice Test 1
£45.00 – £70.00
SLC provides a range of testing and benchmarking services to organisations. There are a further three full IELTS Practice tests available on request. Please contact us for more information.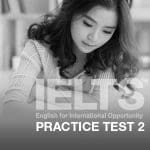 SLC IELTS Practice Test 2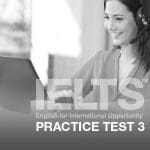 SLC IELTS Practice Test 3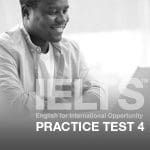 SLC IELTS Practice Test 4