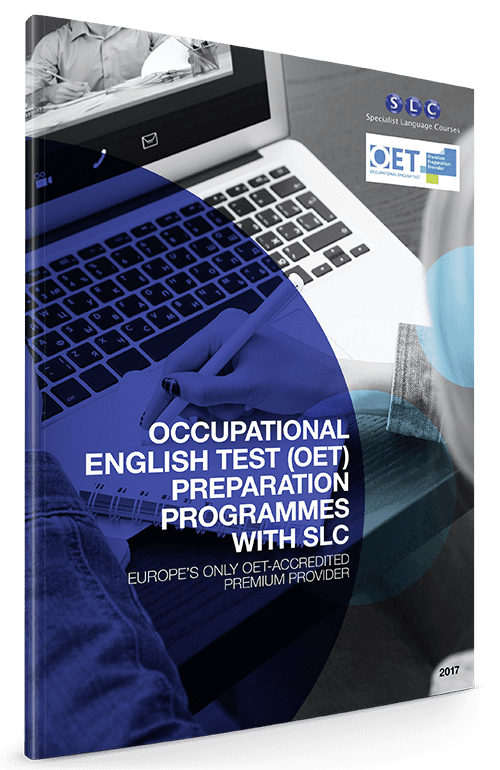 An OET Training Guide for Healthcare Training and Recruitment Professionals
Specialist Language Courses (SLC) is delighted to announce that we are the first training company in the UK and Europe to be accredited by the Occupational English Test (OET) as a Premium Provider – one of only 5 worldwide. Our OET preparation programmes will help your candidates pass the test, enabling them to work in English-speaking countries.
The OET has just been announced by the NMC as an alternative to Academic IELTS as an English assessment for international nurses wishing to register to work in the UK.
The OET (Occupational English Test)">OET is a test of Medical English with Nursing-specific tests of Writing and Speaking. Nurses in the UK need a Grade B, equivalent to a C1 or advanced level of English.
SLC has spent many months going through a rigorous process with OET to ensure that our team is ready to prepare candidates for the test. Our accredited OET assessment and training courses give nurses the language and test techniques they need to achieve B in the 4 papers.
Find out how OET preparation programmes can work for your candidates: please enter your name and email address below to subscribe and download this training guide.