Our programmes are designed to work in partnership with NHS Trusts, Health Boards, private hospitals, care homes and international recruitment agencies. Our programmes ensure their nurse candidates from the EU make rapid progress toward achieving 7.0 in the Academic IELTS English test.
We combine the following elements:
In-country and in-UK study
Online or face-to-face tutoring and online self-study
Intensive IELTS coaching and English for Nursing focuses
Scheduled lessons with on-demand access to 100s of hours of content
Courses take place around recruitment processes, from pre-screening for English to expert tuition in hospital training rooms to booking the IELTS test.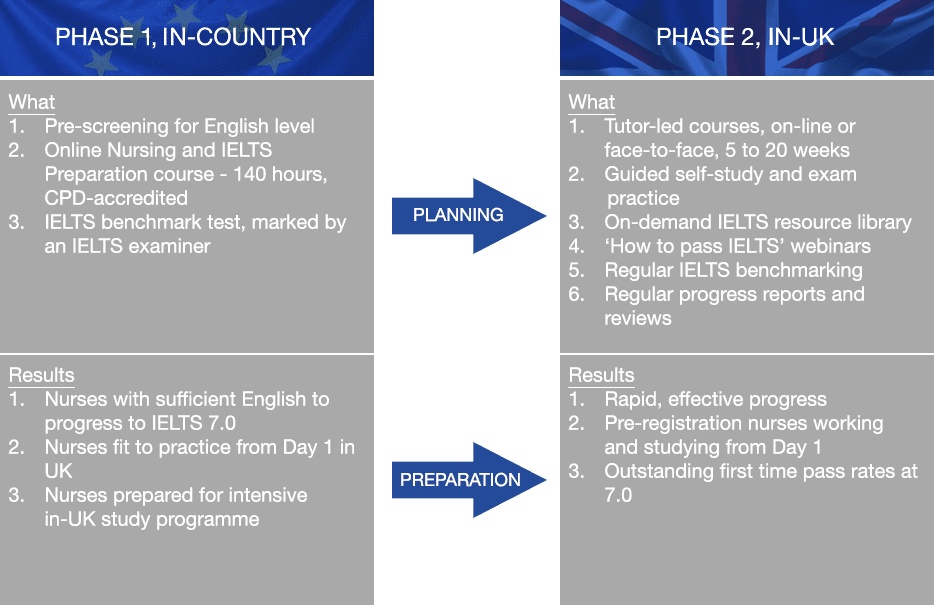 Because we work with digital delivery, courses are very cost-effective. Contact us now to get a price for your EU nurses to pass Academic IELTS with 7.0.