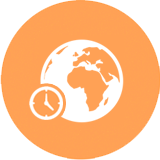 Why choose us
SLC is the UK's leading provider of Medical English training services.
Our digital Medical English and Exam Preparation services enable thousands of medical professionals and students around the world to work, travel, study, research, develop themselves, and communicate with each other in English, the lingua franca of medicine.
---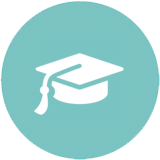 What we do
We train nurses and doctors to achieve the scores they need in the Occupational English Test (OET) and IELTS to register in English-speaking countries, including the UK, Ireland, and Australia.
We write and publish cutting-edge digital courses for students and professionals in medicine, nursing, pharmacy and care, enabling learners around the world to get outstanding, up-to-date content and resources wherever they may be.
Our team includes internationally-renowned Medical English writers, teacher-trainers, Medical English teachers, exam specialists, and online language learning experts. We shape programmes around what our customers and learners need most.
Our customers include NHS Trusts and Health Boards in the UK, international medical universities, private healthcare organisations, pharmaceutical companies, international healthcare recruiters and hundreds of individuals around the world.
SLC's Values
Defining what we do and what we stand for is important. It lets our partners and customers know what we are about and what to expect from us. These five values guide us in delivering the promises we make, the products we create and the services we provide.
Academic excellence
Academic excellence is at the heart of what we do, from course design to teacher training to teaching our learners to pass the tests they need to register in the UK and elsewhere.
Empathy
Empathy is central to how we relate to each other, to our teachers, to our learners, and to our customers. We put ourselves in the shoes of others and seek to understand how it is for them. We engage as equals.
Making a difference
Our courses make a difference. They change lives. They enable learners to do things they could not do before, whether it be working in hospitals or GP surgeries, studying and researching medicine, or travelling to new countries for professional advancement.
Adaptability
We are adaptable. We are embrace change. We move fast and unafraid of creating something from nothing.
Doing things differently
We are open to new ideas and experimentation. We try things out and learn from them. We innovate and offer our customers new ways of solving problems that meet their needs.
---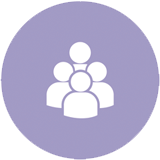 Meet the team
The senior team at SLC has over 100 years' combined industry experience
Teaching English to professionals
Creating online self-study and blended language training programmes
Designing bespoke language courses for companies and organisations
Organising international language training programmes
Writing language learning materials, including world-renowned course books
English language exam preparation, writing and marking
Leading and managing English language schools
Training English teachers around the world